Public Page
Follow
Joined on October 10, 2012
Kaveh Shahrooz
:
What else do you need to know about Trita Parsi and NIAC Council except that they hang out with the Code Pink crowd?
The same org that goes to Iran at the invitation New Horizon (sanctioned by the US for its support of the IRGC's Qods Force.) The same ones who fawned over Chavez.
UCLA's
#

nowruz
(Persian New Year) festival. They are giving out mini haft sin displays to kids
Honoring the brave Iranian women who protest the ruling regime's compulsory hijab law. They face harassment, torture, imprisonment, and worse for demanding their freedom
Prominent Iranian human rights lawyer Nasrin Sotoudeh faces up to 34 years in prison and 148 lashes after being convicted in two trials that Amnesty International has called "grossly unfair."
In a letter addressed to the mid-ranking cleric Ebrahim Raeisi, who is expected to replace Ayatollah Sadeq Amoli Larijani as Iran's chief justice, AI called for the immediately release the 55-year-old lawyer and human rights activist.
The charges against Sotoudeh stem solely from her peaceful human rights work, including her defense of women protesting Iran's forced hijab (veiling) laws, and her outspoken opposition to the death penalty, AI said in its letter.
Conservation scientist Niloufar Bayani is currently facing death in Iran on trumped-up charges after going to the country to protect endangered species. Join
ICHRI
and
HRW
in calling on Iran to
Free Niloufar Bayani
Ahad Ghanbari:
Iranian girl holding the book is the same little girl on the cover of the book, all covered up. She is grown up- no Hijab. The book, ironically, is Koran training for yr1 school kids. Islamic Republic's kids not interested in heaven, it seems!
The lovely Code Pink leaders in Tehran today, getting advice, guidance and support from the "human rights professor" and always "progressive & anti-Imperialist" leaders of the uber-misogynistic Islamist fascism.
Soon, they will be back in US with more energy to defend the warmongering, international terror sponsoring Islamist fascism rule over Iran.
Keyhan
:
Begum Nahid Iskandar Mirza died in London on January 23rd, 2019, just two weeks before her 100th birthday. Born Nahid Amir Teymour, she was the first First Lady in the history of Pakistan.
When the country became an Islamic Republic and established its own constitution in 1956 — having been a British dominion until then — its National Assembly unanimously elected Iskander Mirza as Pakistan's first President. It is then that his wife Nahid Amir Teymour became the First Lady.
The Begum was a descendant of Teymour Lang. Her father, head of the Amir Teymour tribe, was a wealthy landlord from Khorasan who was elected as a parliamentary deputy no fewer than 13 times in Tehran. He served in Prime Minister Mohammad Mossadegh's cabinets in the early 1950s, first as Labor Minister and then as Minister of Interior. The Begum's mother had three lines of descent from Fath-Ali Shah Qadjar. Her brother was one of Iran's senior diplomats, serving as ambassador to New Delhi and Moscow before becoming the Shah's penultimate ambassador to London.
At a young age, the Begum married Colonel Mehdi Afkhami. His father and uncle were both generals, and he would soon be one himself. In 1951, he was posted as Military Attaché to Karachi, then the capital of Pakistan. His wife would have preferred a divorce. Yet her father insisted that she go with him.
Shortly after they reached Karachi, at a reception at the Russian Embassy, she met Iskander Mirza for the first time. He made his way through the guests, stood before her and said simply: "You shall be my wife." He was a portly soldier of 52, and she was a woman more than 20 years younger. He had a wife and six children. She was married with a daughter.
What made their marraige even more unlikely was that he was the Secretary of Defense of the host country, and she was the wife of the military attaché of a friendly neighbouring state. The only thing they had in common was that they were each trapped in an unhappy marriage.
Her surprise suitor also happened to be of royal lineage. Iskandar Mirza was a distant descendant of the Nawab Nazims of Bengal, Bihar and Orissa. By the time of his impetuous proposition to the wife of the Iranian military attaché in December 1951, he had been Secretary of Defense for four turbulent years and, though relatively young, was eager to retire.
In 1952, after only a year in Karachi, Colonel Afkhami was recalled to Teheran. Iskander Mirza told Nahid that he would resign and have himself posted as Ambassador to Iran. Still married at the time, she begged him to do no such thing and flew to London where her daughter was about to enter boarding school.
He finally overcame her doubts with a stream of passionate love letters which always ended with the words "Yours ever in life and in death." Once she had obtained her divorce in December 1952, he started making plans for them to marry in Europe that summer, a protracted procedure that culminated in their wedding in September.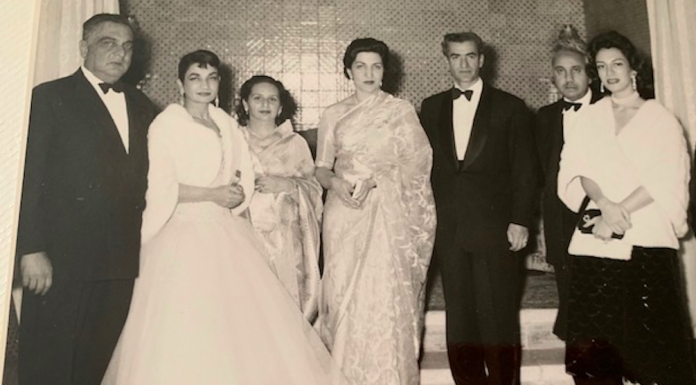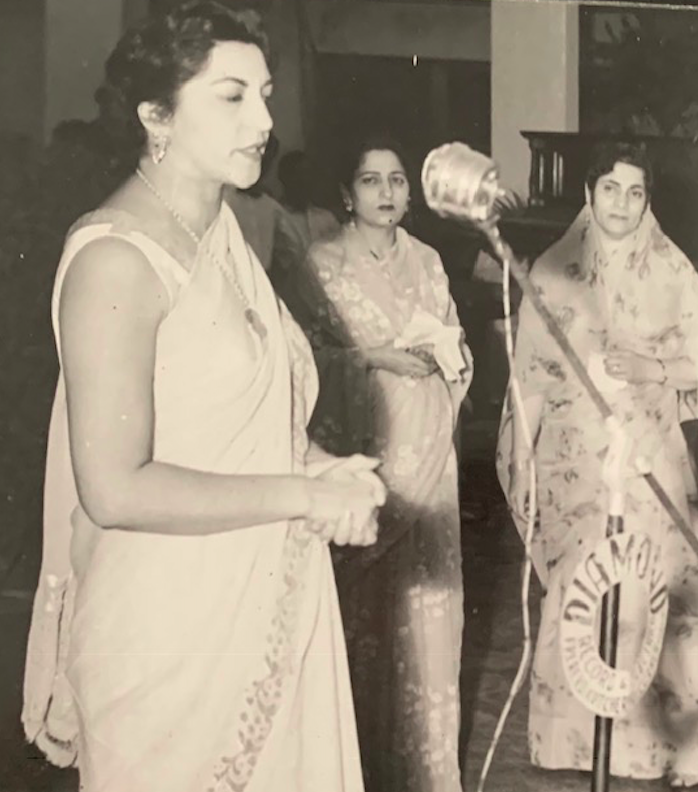 This is Islamic republic. Do as I say not as I do!
Their children get to do anything they want and even post their pictures on social media while ordinary Iranians will be lashed for not wearing "complete" hijab.
Zarif & son of an IR ambassador: